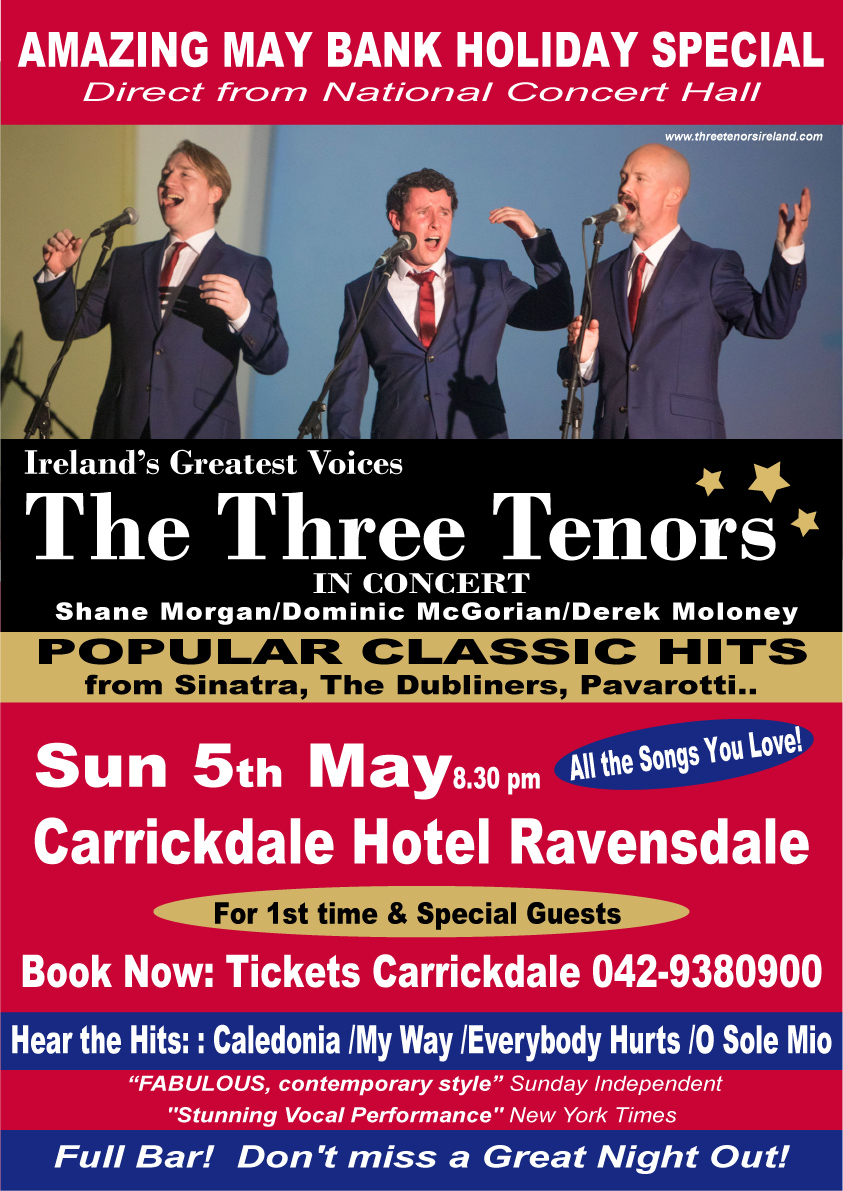 This past Sunday, the 5th of May 2019, we performed as the guest stars at The Three Tenors Concert in the Carrickdale Hotel!
It was a great night for the Bank Holiday weekend!
Thanks to The Three Tenors for having us perform alongside them and the Carrickdale Hotel for hosting!
#Damhsa #Entertainment #TheThreeTenors #CarrickdaleHotel #BankHolidayWeekend #BankHoliday #IrishDance #IrishDancers #IrishMusic #IrishMusicians #Show #Performance #BookNow