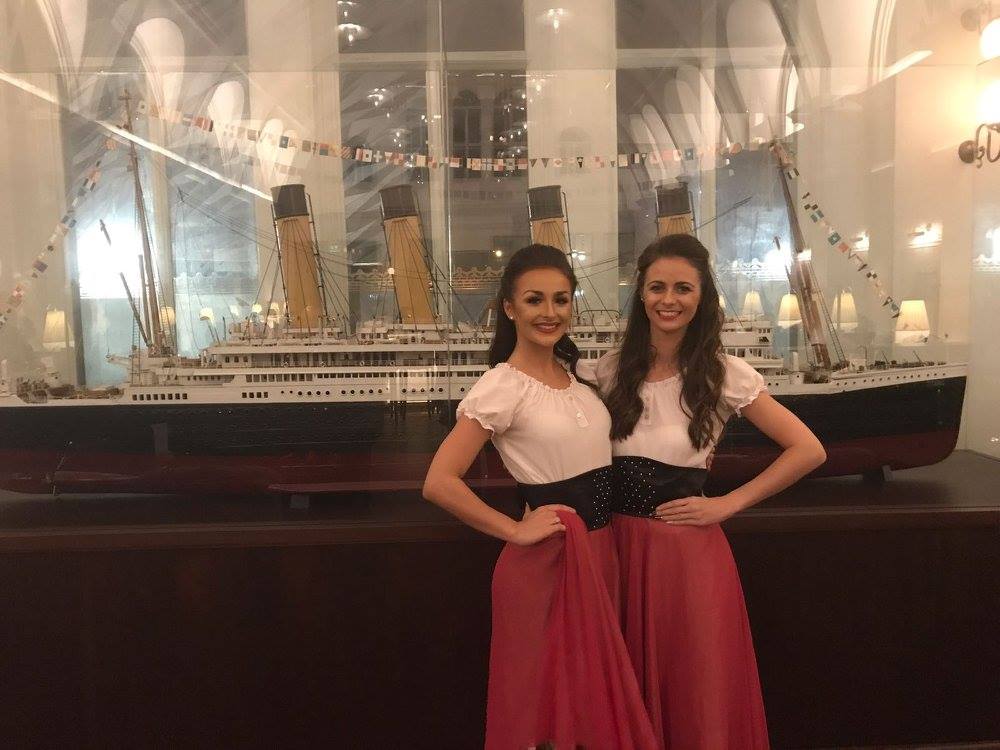 Damhsa permforming at The Titanic Hotel
We don't just do performances in Dublin. Take a look at our pictures from our performance in the Titanic Hotel, Belfast. The Hotel itself is a fabulous tribute to the Titanic ship and it's passengers. The staff here couldn't be more helpful and attentive. We couldn't be more proud to perform is such a great Hotel.
A little about 'The Titanic'
On the night of 14 April 1912, on Titanic's maiden voyage from Southampton to New York, the RMS Titanic struck the iceberg that would ultimately lead to the sinking of the ship less than 3 hours later. On the morning of 15 April, the Titanic disappeared beneath the surface of the Atlantic Ocean, a disaster that resulted in the loss of more than 1,500 lives, almost two-thirds of the people on board. The Titanic Hotel tells the story and pays tribute to the memory of this great and tragic ship, it's passengers and crew, survivors and victims.