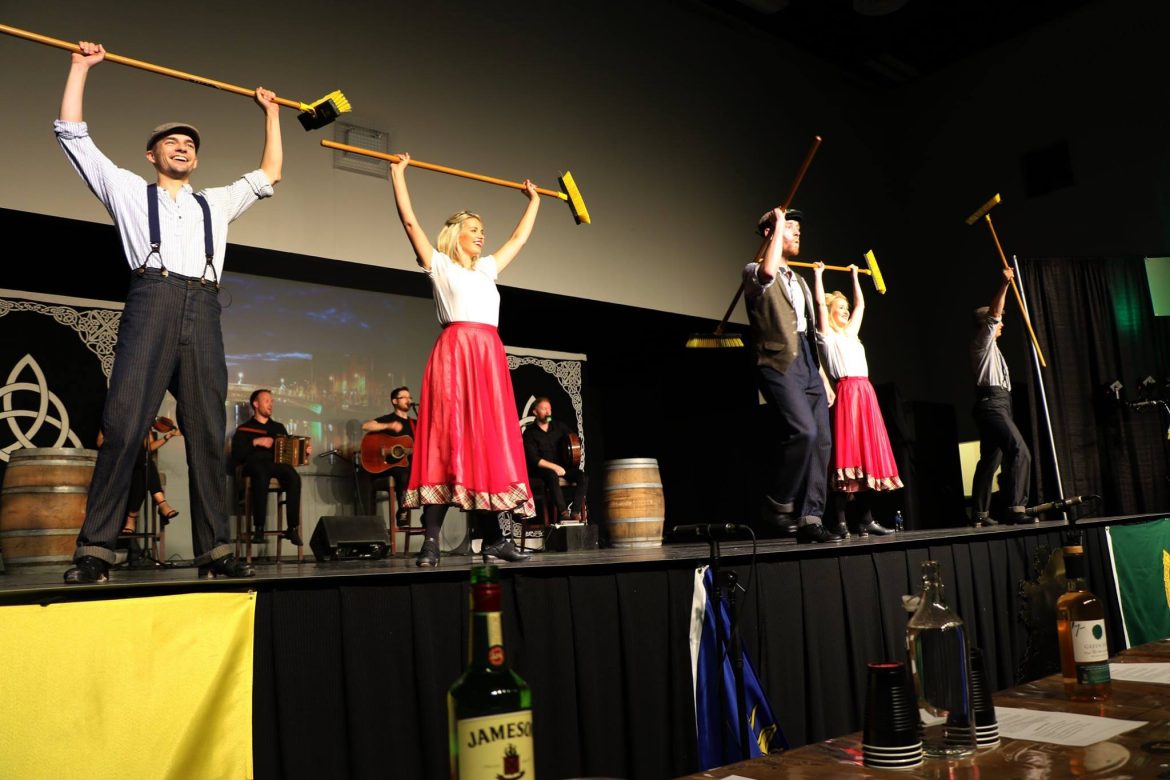 Irish Pavilion Folklorama 2018
CEAD MILE FAILTE! An authentic Irish adventure featuring dance, music, food, drink and, of course, our unique brand of humour in Winnipeg, Manitoba.
Damhsa recently performed at the 2018 Irish Pavilian Folklorama and the reviews speak for themselves…
"This was my first time at the Irish Pavilion, I was so impressed with the atmosphere, the dancers blew me away,the band was awesome! All and all I have to say I love the whole feel of this pavilion, maybe because of my Irish roots but I really had a chance to see who the Irish are through their dancing, the music and songs the band played to the food. I really enjoyed it all. Thank you for putting on such a great event. Will be coming back next year!"
"It would be a tragedy to miss the show. I can't say enough about the dancing, the band or the MCs. I
t not only was a top class act for everyone on stage but also behind the scenes everyone was also a 10/10. Really what folklorama is all about. Amazing!!"
Our dancers tour the world so if you have an event in mind, contact us and we can look after you!