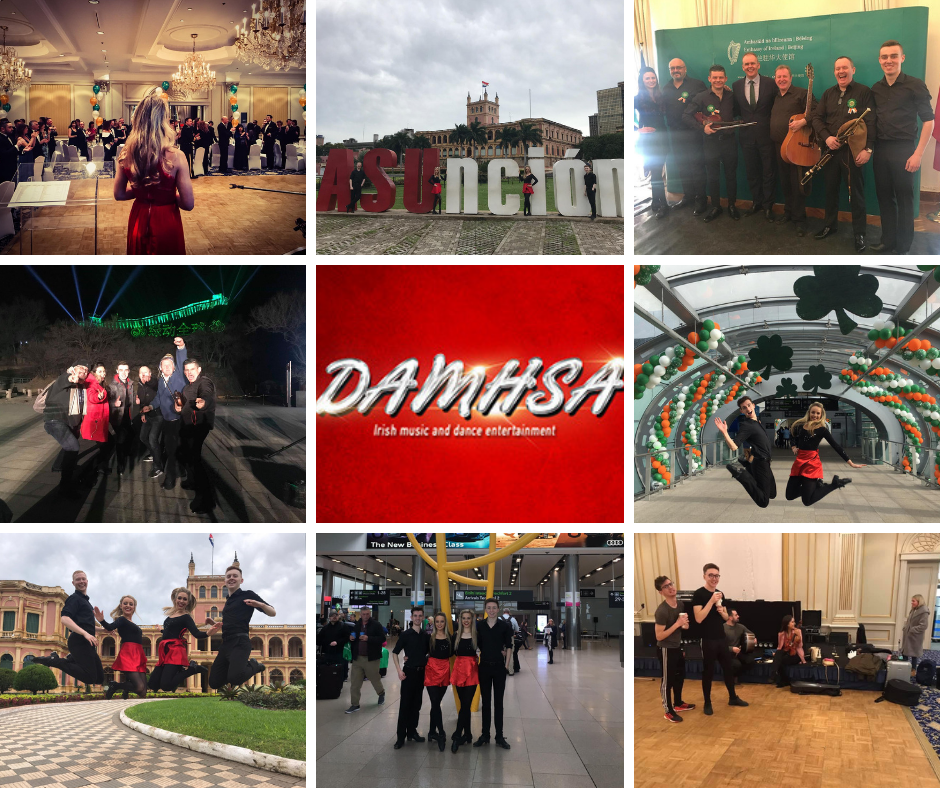 We had an incredible time for St Patrick's this year!
We were all over the place for performances!
It all kicked off in Dublin Airport on the 14th of March where our dancers and musicians performed for those arriving in Ireland that morning.
From the 15th of March to the 17th of March, some of our dancers were performing in Paraguay for the first time!
On the 16th of March, we also had a performance once again in the Irish Club of Belgium, we were delighted to be back.
From the 16th of March to the 21st of March saw Damhsa performing alongside The Upducky Band in China for the Global Greening!
Irish Celtic was also on tour at this time in France and performed in the world famous, Casino de Paris.
And of course, Belvedere Irish nights had three huge performances for the St Patrick's Weekend!
It's safe to say we were absolutely flat out!
#Damhsa #DamhsaBackstage #StPatricksDay #Paraguay #Belgium #China #Paris #DublinAirport #IrishDance #IrishMusic #Performances #Shows #Entertainment #CraicAgusCoel